Media / Articles
Trends Magazine Article.
To download PDF version click here (PDF 490 KB)
Firth Element Article.
To download PDF version click here (PDF 1.8 MB)
Summer is coming...
Ian Miles from Lady Enterprises is a project manager in the landscaping business and an advocate of the use of Firth products when designing and developing beautiful spaces for summer time relaxation.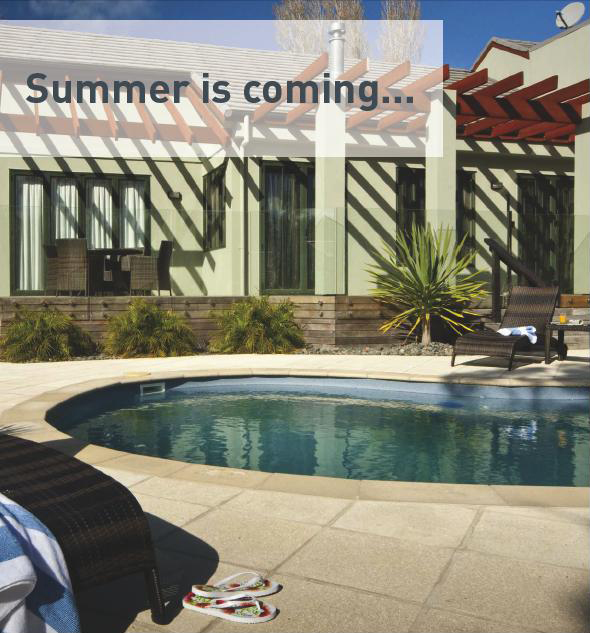 The art of concrete
The owners of this property decided to trade-in their asphalt tennis court for the coolness of a new swimming pool. When considering design options, the budget was a major consideration so cut, coloured concrete was the recommendation made by Ian and the client agreed.
Cut concrete offers a versatility and manageability that is hard to beat. With colours to suit any surroundings, it can be cut to any size or shape - angles can create an artistic feel or it can be cut square for a more formal look. Its around 25% cheaper than paving, which makes it a smart option. The results speak for themselves.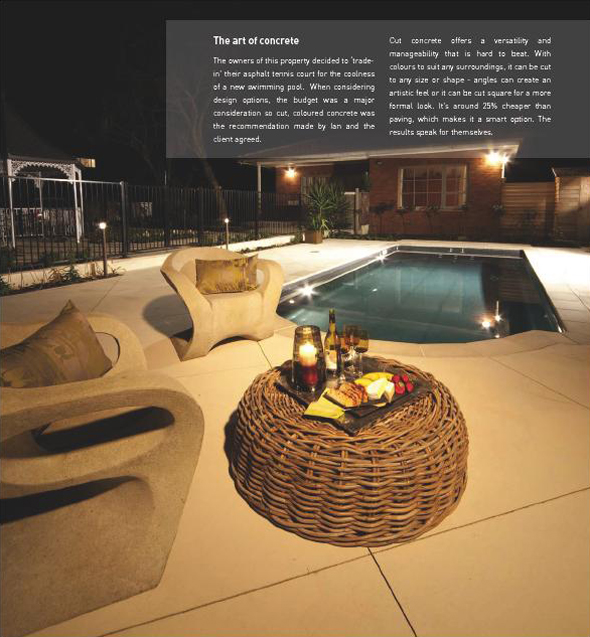 Stylish sophistication
A number of products were considered when selecting a suitable option for this new pool design on Aucklands North Shore. Firths Palermo Chiaro paver, with its natural earthy tones and its ability to blend into the surroundings, was the stand out choice. The decision wasnt based on cost but on the quality of the colour this paver offers, says Ian.